Sauðárkrókur - A new Cruise Stopover in Iceland!
Sauðárkrókur, a new cruise stopover in Iceland, is a friendly town where you can explore many things on foot. Sauðárkrókur is Skagafjörður's fjord largest population center and services the local municipality. The old town is very charming - there you can find museums, virtual reality shows, restaurants specializing in local food, and interesting little retailers. The town is known for the long stretch of black beach, perfect for a stroll with stunning view over the fjord.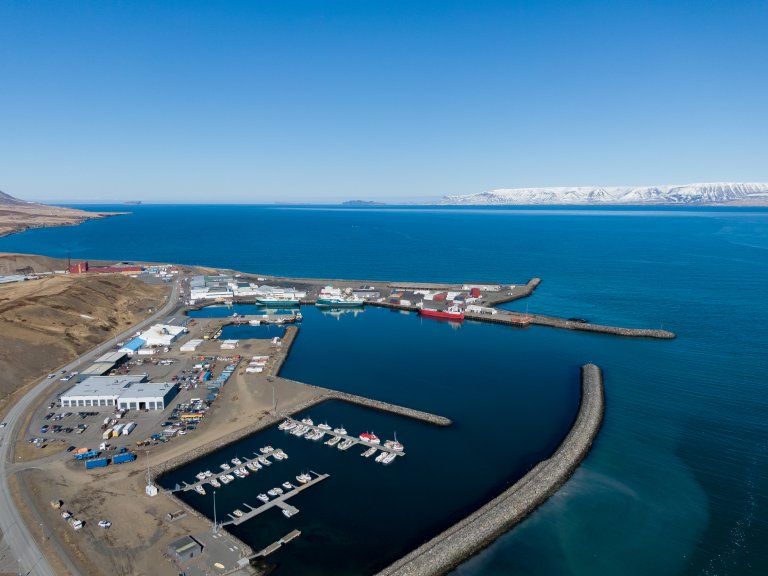 Port of Sauðárkrókur
Sauðárkrókur Port is a smaller port suitable for smaller vessels. It offers dock with the length of 200m. Suitable for vessels up to 250m alongside and 8m draft.
Read more
What to do in and near Sauðárkrókur
Sauðárkrókur is located in Skagafjörður Region on Icelandʹs North coast. The Skagafjörður Region offers all of Icelandʹs most wonderful features: rich history, beautiful scenery and hiking options, diverse bird life, great food, and wide range of recreational offerings. Skagafjörður is truly a land of adventure for all!
Read more